PayPal Offer on Ixigo App
Posted by freekaamaal in Travel on January 20th, 2020
The Ixigo PayPal Offer on the Ixigo App, allows a user to win Rs. 1200 on flight tickets booked with PayPal. The booking amount should be at least Rs. 3000 and this has to be booked only via the Ixigo App (For some reason its not available for the Ixigo website, so if you haven't yet installed the App, do so immediately).
You can avail of this offer till 10th January 2020, if you haven't already. It is very easy to utilize and requires minimum effort from your side.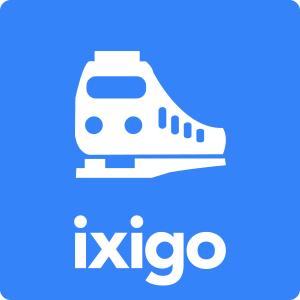 With this offer, you can get a cashback of Rs. 800 and also Rs. 400 on Ixigo Money. Just from this, you have realised that this is an amazing offer you shouldn't look away from. Believe me, a chance to save Rs. 1200 on your ticket, is perhaps the best discount you can avail on a plane ticket!
So, if you are interested in this offer, you just have to follow some very simple steps. Once you've installed the App on your mobile, log into it with your details and you can immediately start booking your tickets from here. Mind you, the offer is only valid for domestic flights. So, as I was saying, once you have selected the flight of your choice, select "ixigo" as your Service provider and move to the Payment option (Don't forget to do that, you can only redeem this offer if you have selected "ixigo" as the service provider.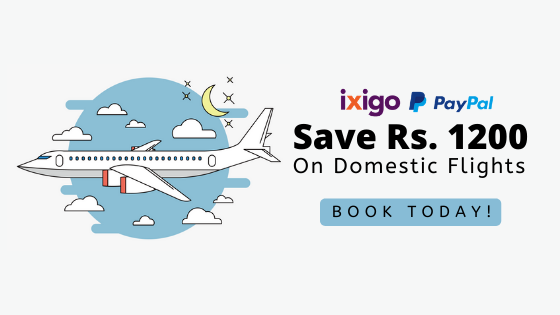 Done till here? Now, the next step would be the payment. Enter the promo code as "IXIPAY". Here you have to select PayPal in the Payments Option. You'll be directed to PayPal for Payment. Complete your payment process and viola! The process is now complete.
Your Ixigo Money will be credited within 24 hours. And the minimum ticket booking amount should be Rs. 3000 and above. Please note that this offer can be availed only once.
Tags
your, this, offer, ixigo, have, payment, from, only, paypal, here, &ldquo, once, ticket, booking, with, that, this offer
Related Articles
Share This
Link to this page:

Discuss