Arts
Business
Computers
Dating
Education
Entertainment
Environment
Finance
Food
Gambling
Games
Health
Home
Internet
News
Other
Recreation
Reference
Shopping
Society
Sports
Technology
Travel
Webmasters
List Your Site Instantly

What's The Best Exercise Equipment For Weight Loss?
Posted by robertsjennifer in Health on November 28th, 2019
Weight loss is one of the main goals of working out. With more than 160 million people considered overweight or obese in the United States alone, weight loss is one of the prime concerns of modern society. In short, we eat too much and exercise too little. This combination leads to both excessive weight gain and other serious medical issues, like heart disease, diabetes, and nerve damage. The solution is simple, but many of us simply ignore it: regular physical exercise. Whether it's going to the gym three times a week or going for a run or for a swim, regular exercise is what helps us stay fit and avoid multiple medical issues.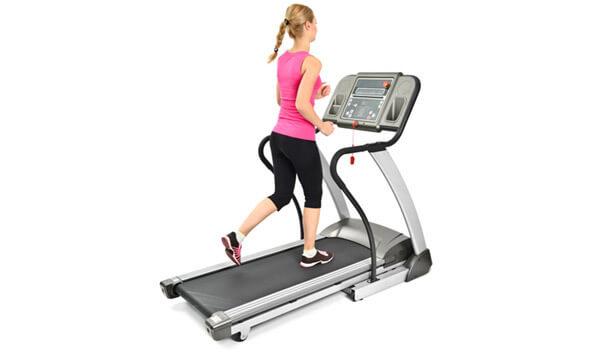 Millions of people struggle every day to lose that extra fat and get fitter. But how can you do it efficiently? What is the most effective exercise routine and which is the best machine to burn fat? How can you determine the best weight loss machine at your gym? Let's have a look:
The Treadmill
This machine is omnipresent in literally every gym. You can find it anywhere and some people even have one at home. They are fabulous tools for weight loss – and that's because they are easy to use and help you with the simplest exercises, like walking and jogging. These exercises are excellent ways to burn calories and get rid of fatty tissue. What makes treadmills great for jogging and walking is the fact that you can do it on the interior, away from bad weather. It's convenient, easy to use and offers tremendous adaptability to numerous exercises. Treadmills are also good for short interval training – for instance, if you only want to go on a short walk or jog. You can also adapt the speed and the incline to your liking, increasing the effectiveness of the machine. This adaptability prevents exercise boredom and you won't feel as tired as before.
The Stationary Bike
Stationary bikes are fabulous indoor exercise equipment and some of the best machines to burn fat. Although cycling outside can be fun, stationary bikes help recreate a hilly terrain, thus helping you burn more than 1,000 calories per hour during an intensive exercise. The great advantage of stationary bikes is that you can bike anywhere from the comfort of your home or gym. Fat burning is generated by the movement of the quadriceps muscles. You can set the pace that you want, from a light bike ride on flat terrain to high-intensity bike rides on slopes. To burn fat quickly, try to aim for at least 85 rotations per minute and adapt the difficulty as you see fit.

The Stair Climber
Although usually ranked as one of the most unpleasant gym equipment for weight loss, the stair climber is also one of the most effective weight loss machine you can find. The machine mimics the climbing of stairs but, when using it, the stairs never end. Stair climbing is one of the top cardio exercises you can try and it works both ways: you burn a lot of fat and you also get to strengthen your lower body, hamstrings, butt, and quads.
Stair climbing is an exercise that activates large muscle groups and makes us exert a lot of energy. The muscles in your legs are the ones who increase your basal metabolic rate, meaning that they will have an immense effect on how you lose weight and burn fat. To get the best results with a stair climber, try to start your workout in a minute-on, minute-off type of interval training. Do this for about 10 to 20 minutes, alternating the slow and fast speeds as you see fit and comfortable.
The Rowing Machine
As you probably already guessed, this weight loss machine is designed to mimic the rowing movement while you are in a boat. This complex movement helps you activate the entire body while sitting down. You work out virtually every large muscle in your body and you'll burn fat faster than ever. You also get to strengthen your core, your arms, legs and increase your heart rate. Rowing machines work using wind resistance: as you get better, the exercise gets even harder to complete. This is very efficient when it comes to burning fat. To get good results with rowing machines, you should focus on power and control. Start by going slow and steady. Then, increase the pace to get better movements and burn fat quicker.
Elliptical Trainer
A lot of gyms now have ellipticals. Elliptical trainers are the new fad for fat burning and they are quite efficient. You can enjoy a good aerobic workout, coupled with the benefit of low-impact workouts and a good exercise for both your lower and upper body. The elliptical trainer offers essentially the same benefits for your cardiovascular system as the treadmill. The main advantage of elliptical trainers when compared to treadmills is the absence of impact running. Simply put, you won't get impact lesions and injuries in your knee and hip area. A good exercise idea is the twenty-minute fat burner: it includes short interval workouts, alternating between high levels of speed and high levels of resistance.
Fan Bikes
These bikes are considered some of the most grueling gym machines you will ever see. They are also some of the most hated ones. Fan bikes are similar to stationary bikes, but they have just a few gimmicks that set them apart: fan bikes come with two handlebars located higher than the seat and an enormous fan which acts as a front wheel. They require a massive energy expenditure and will workout both your legs and your arms.
Fan bikes are very intense, making it one of the best machines to burn fat. Professionals recommend a starting duration of 10 seconds, followed closely by a 50-second rest. Try to follow this cycle for at least 10 minutes. The work to rest ratio will have to decrease gradually, as you get more experience with the equipment. A good way to increase fat burning is to wear a weighted vest and push your muscles through the increased intensity of your workout. The weighted vest can cause your bones to feel more mass and respond better to the workout.
Tags
your, exercise, burn, weight, bikes, machine, that, this, they, loss, with, good, have, also, most, stair, workout, stationary, machines, best, will, more, burning, increase, body, minute, both, rowing, bike, short, exercises, elliptical, some, than, when, legs, impact, work, better, climbing, muscles, interval, people, from, treadmills, going, equipment, every, high, movement, what, climber, weight loss
Share This
Link to this page:

Discuss