Arts
Business
Computers
Dating
Education
Entertainment
Environment
Finance
Food
Gambling
Games
Health
Home
Internet
News
Other
Recreation
Reference
Shopping
Society
Sports
Technology
Travel
Webmasters
List Your Site Instantly

How to Buy Bed Sheets for Kids
Posted by ericasanders in Home on May 5th, 2018
A comfortable bed is more important to a child than a toy. Kids may not go to bed on time if they don't like their bedding, thus creating behavioural problems that can last a lifetime. As a parent, it would be your responsibility to ensure that children's bedding is carefully chosen to ensure their comfort. Don't let incorrectly chosen sheets or material ruin your child's sleep. Here is how you should buy bed sheets for kids: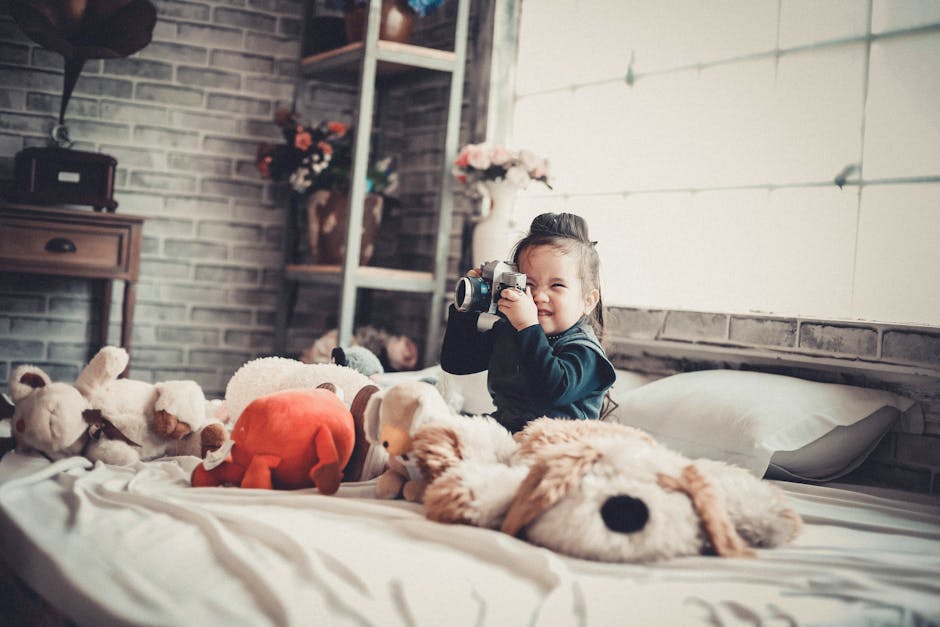 Buy Fitted Sheets
Kids don't stay still on bed. They will toss and turn, jump on the bed and roll around. What does this all mean for the sheets? Flat sheets will never stay still on a child's bed. Therefore, invest in fitted sheets right away. It's also important to make sure that parents choose the right size for the child's bed. You should also add layers over the fitted sheets by mixing throws and quilts, if possible. You can go all in and invest in fancy king doona covers for your child. However, make sure the sheets can practically stay on the best and withstand the excessive wear.
Throw in Colours and Patterns
Unlike with parents, the kids would love all kinds of coloured patterns in their rooms. This is one way to make the bedroom appealing to kids, so they don't make a fuss when it's time to go to bed at night. The kids would definitely want their favourite cartoon character or superhero adorning the sheets. Don't hesitate to indulge, of course. In addition, you can also add more colourful patterns that children will definitely like. It's the children's bedroom, so the bed can be as colourful as possible.
Do Kids Need Expensive Bed Sheets?
Parents want to make sure their children are as comfortable as possible when sleeping. But does this mean kids need expensive, high-end bedding made from 100 percent Egyptian cotton? Some parents will hold back due to monetary concerns. But if your kid child has sleeping problems and if the parental budget can afford it, is it still worth it?
It depends. Parents can spend thousands of dollars on expensive bedding material. However, think about the long term consequences. It is really wise to buy small Egyptian cotton sheets that your child might outgrow in a couple of years?
Get Hypoallergenic Bedding for Allergy-Prone Tots
If your little toddler is prone to allergies, consider getting bedding that is hypoallergenic. These sheets are made from repellent material like micro fibre. Hypoallergenic bed sheets and pillowcases can keep allergens like dust and pollen off the threads. Plus, such material can keep the dust mites out. However, be careful about this label. Some cheap brands may use "hypoallergenic" without it meaning anything. Buy hypoallergenic bedding only from trusted and reliable brands.
Let Them Get a Feel of the Material
Before spending a lot of money to buy your little one silk sheets, ask them to touch the material first. Buy only if the child like it. Kids would say right away whether they like a material or not. So rather than risking your child rejecting an expensive bedding set, just ask them first about what they like.
Stick to the above tips and you will be able to find great bedding for your children so they can sleep like angels at night.
Tags
sheets, bedding, kids, your, like, material, child, they, that, make, parents, will, their, don&rsquo, expensive, would, this, hypoallergenic, patterns, them, children, from, about, however, sure, still, stay, fitted, right, it&rsquo, child&rsquo, also, possible
Related Articles
Share This
Link to this page:

Discuss