How to Keep Your Horse Healthy
Posted by ericasanders in Health on May 4th, 2018
Knowing how to keep your horse healthy is important if you own one. As strong as they are, these gentle beasts are rather sensitive and fragile and will fall under the weather really fast if you do not take the right means to look after them. Here are some ways in which you can keep your equine healthy and strong.
Do Not Let Them Get Cold
A horse left in the cold will definitely be in peril. As the owner, you should have at least a couple of horse rugs if the weather seems to be chilly. Try and not leave them out in cold weather as much as possible. But if it does happen by accident take all the measures to immediately keep them warm and if needed get the help of a veterinarian as well. You should also use a blanket on your horse if the wind is really strong and a bit cold.
Don't Let Them Get Stressed
Horses are naturally very keen observers and therefore notice even the slightest details. They are also really nervous all the time because of this reason. Therefore, when you compare horses to any other creature, they bag the championship for being a bundle of nerves a lot of the time. Too much stress in an equine can give them diarrhea, disobedient behavior patterns, ulcers, depression and a weak immune system in some cases. That said you should also know that keeping stress away from them completely is impossible but it can be kept to a minimum.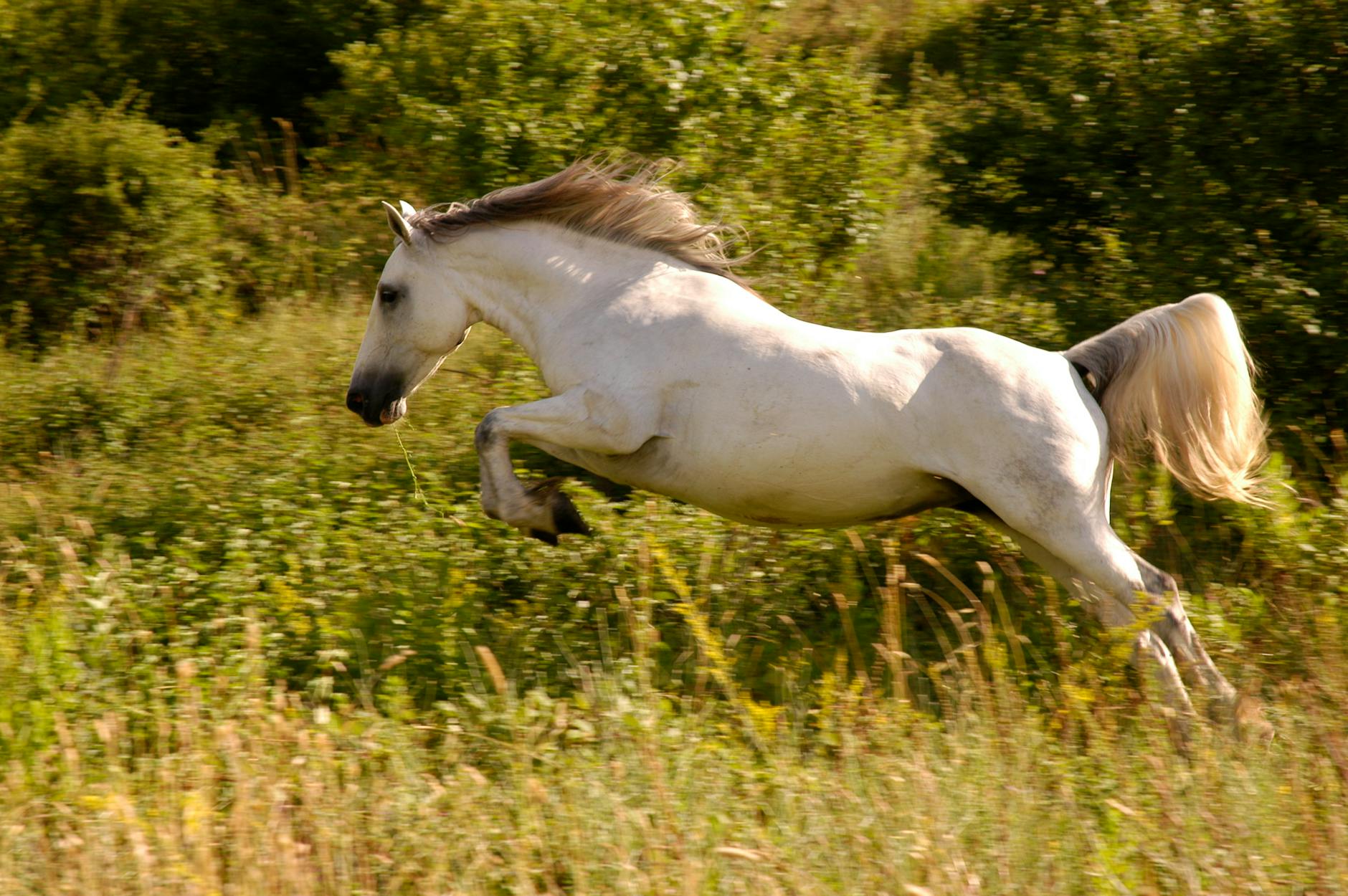 image source: Pexels
provide companionship
Horses do not like to be kept alone. If you have just one of them and cannot afford to get another, at least get your friend to let their horse hang out with yours. If not you may need to look into a boarding facility. They are very sensitive and highly intelligent creatures who crave companionship and keeping them alone will result in a lot of physical and mental issues.
Don't Train Them Too Harshly
You must get professional help when you train a horse. If you do not there is a chance that you may hurt it, hurt yourself and indefinitely break the bond that should be there between the both of you. If you are going to train the horse alone, you should know that harsh training will not prove to be effective on them.Instead, you must have a lot of patience and also the willingness to see the world like your horse does. They are after all herd animals in their natural habitat.
Do Not Teach Them Too Many Things At Once
Horses seem to have a rather delicate mind because if you teach them too many things at once they will not handle it well. You need to be very methodical and careful when you let any new experiences be introduced to them. Most importantly, remember that they need the freedom too, instead of trying to control them every minute of the day.
Tags
them, horse, they, that, your, will, should, have, horses, also, cold, alone, need, train, strong, when, really, weather, very, keep
Related Articles
Share This
Link to this page:

Discuss